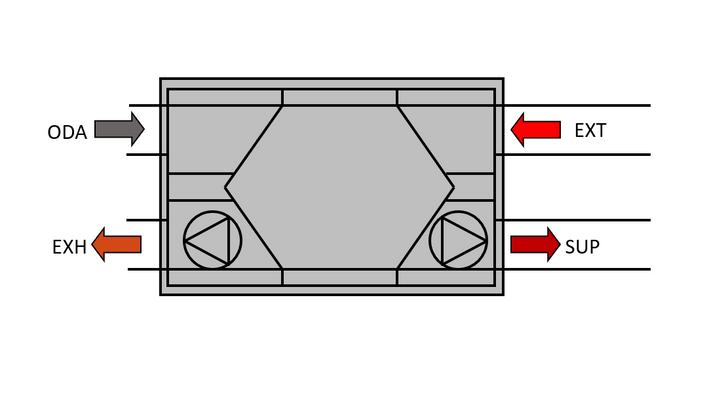 Ventilation in Large Passive House Buildings
Ventilation in Large Passive House Buildings Course Description
Large buildings are quickly becoming a dominant feature of the Passive House landscape in North America. High efficiency, well designed ventilation systems are critical to the performance and operation of large Passive House buildings.Yet there are many misconceptions surrounding requirements and acceptable approaches.
In this 2 week online course, participants will gain a solid understanding of how Passive House approaches ventilation in large buildings.Learning Topics include:
Ventilation requirements
Strategies and options
System Design Considerations
Occupancy and Usage
HRV Performance
Controls
Acoustics
Commissioning
Operation and Maintenance
Intended Audience: Architects, mechanical engineers, developers, construction managers and other building professionals whose work intersects with the ventilation system.
Prerequisites: Certified Passive House Designer, Consultant or Tradesperson, or experienced mechanical engineers.
Course Requirements: None
Schedule: The course is structured into 9 lectures over the course of 2 weeks. The course requires about 3 hours total of commitment. You are invited to complete the course at your own. Access to the online platform will begin upon enrollment and will end 2 weeks after, however, all student resources including lecture slides will be available for download for future reference. The course is currently open for continuous enrollment.
Further Education Training: The Ventilation in Large Passive House Buildings is recognized by PHI as further education training for Certified Passive House Designers/Consultants with 4 CPs under the ID: K156-2018-CA. If you require a confirmation of completion please email: [email protected]
See: https://service.passivehouse.com/en/profis//advanc..
iPHA affiliated members discount: A 10% discount is available for iPHA affiliated members. Please email: [email protected] for coupon code.
Your Instructor

Andrew is a seasoned Passive House trainer, consultant, and building certifier accredited by the German Passive House Institute. His professional and academic experience ranges from consultancy, programme management, technical and non-technical articles and publications, course and lecture delivery, and technical research. He has been delivering high quality educational courses for over 22 years, including 13 years of PH training, both for Passive House Canada and independently.
Andrew has a tremendous depth of knowledge and experience in building energy performance and technology assessment and modelling. This includes managing the UK Government's innovative carbon saving technologies scheme and the Energy Saving Trust's Best Practice Helpline. He also had the good fortune of working at the Passive House Institute, developing algorithms for the PHPP.
Andrew is a former founding board member of Passive House Canada and tireless, passionate advocate for Passive House.