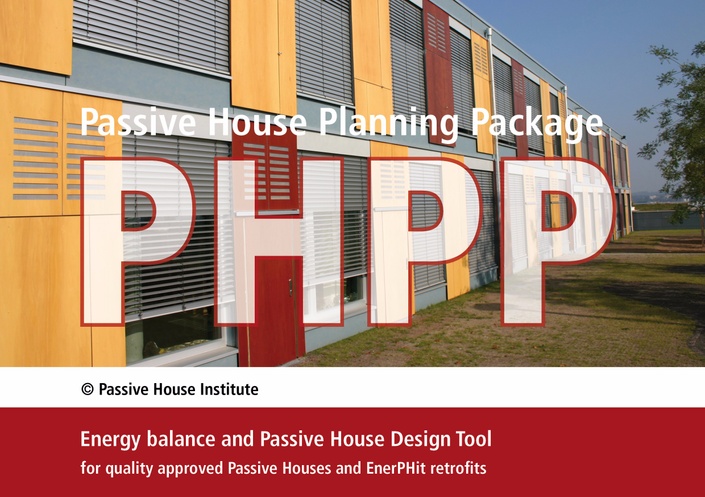 Using PHPP in Passive House Design and Certification (PHI Platform)
Using PHPP in Passive House Design and Certification course has moved to PHI's elearning platform!
In this 3 month online course, participants will learn how to use the PHPP for residential building design and certification. Participants will be guided step-by-step through the relevant worksheets, while learning the correct conventions for measurements and calculations. Proper documentation will also be covered in detail. A case study will provide participants with practical experience in completing and documenting PHPP calculations for building certification. This course is equivalent to the 3 day in-class course.
Learning Objectives
Learn the structure, inputs, and outputs of PHPP software
Select and input appropriate climate data sets in PHPP
Measure and record building characteristics (areas, volumes, etc)
Specify building assemblies and components
Model HVAC systems
Assess building heat loss, energy demand and summertime overheating risk
Understand proper sourcing of performance data
Gain practical experience in completing a PHPP assessment for a residential development
Intended Audience: Architects, developers, self-builders and other building professionals.
Prerequisites: Knowledge of excel, familiarity with reading construction drawings, and a general understanding of low energy buildings is expected. Participants who lack one or more of these may find it difficult to keep up with the course material and exercises.
Course Requirements: Laptop with a take-off program (CAD, PDF etc), PHPPv9 software, and the PHPP manual. For drawings take-offs, either your own software can be used or you can download the free Autodesk Design Review from http://usa.autodesk.com/design-review/. Note that AutoDesk Design Review does not work on Macs. You can either use Windows for Mac, or download an alternative CAD mark-up program.
Schedule: The course is structured into 4 sessions over the course of 3 months. Each session requires about 5-8 hours of commitment. You are invited to complete the sessions at your own pace but it is recommended to keep a schedule of 3 weeks per session. Access to the online platform will begin upon enrollment and will end 3 months after, however, all student resources including lecture slides will be available for download for future reference. The course is currently open for continuous enrollment.
Further Education Training: The Intro to PHPP course is recognized by PHI as further education training for Certified Passive House Tradespersons with 18 CPs under the ID: K028-2018-CA. If you require a confirmation of completion please email: [email protected]
Testimonials
"This is the single best PHPP training I have taken period. This course is an outstanding resource for NA based CPHCs"
--- Skylar Swinford, CPHC, ESCO Consulting

"Using PHPP in Passive House Design and Certification is an excellent course and Andrew is a great teacher! I found it to be exactly the kind of systematic and detailed overview that I was hoping for."

--- Dave Parker

Your Instructor

Andrew is a seasoned Passive House trainer, consultant, and building certifier accredited by the German Passive House Institute. His professional and academic experience ranges from consultancy, programme management, technical and non-technical articles and publications, course and lecture delivery, and technical research. He has been delivering high quality educational courses for over 22 years, including 13 years of PH training, both for Passive House Canada and independently.
Andrew has a tremendous depth of knowledge and experience in building energy performance and technology assessment and modelling. This includes managing the UK Government's innovative carbon saving technologies scheme and the Energy Saving Trust's Best Practice Helpline. He also had the good fortune of working at the Passive House Institute, developing algorithms for the PHPP.
Andrew is a former founding board member of Passive House Canada and tireless, passionate advocate for Passive House.

This course is closed for enrollment.